---
The Madison County 4-H Fair is a collaborative community event, showcasing and promoting the achievements and talents of youth as they work toward building their successful futures, the 4-H program uses a learn-by-doing approach that enables youth in grades K-13 (one year out of high school) to develop the knowledge, attitudes, and skills that they will need to become competent, caring, and contributing citizens in their community and of the world.
Family Fun for all since 1929. Great Entertainment, Quality Music, buildings of Crafts and fine Handiworks, all phases of Agriculture, a wide variety of Youth Activities, Carnival Rides and Games and of course, mouth watering Fair Food.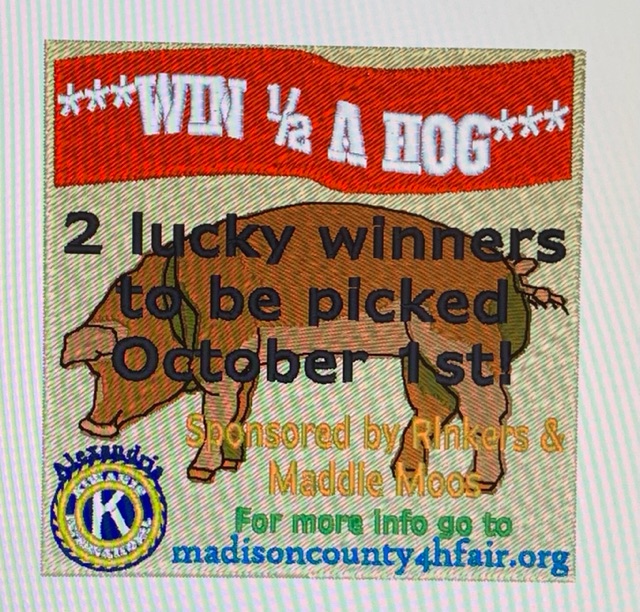 Win 1/2 a Hog! Two lucky winners will be picked on October 1st, 2022.
Sponsored by Rinkers & Maddie Moos
---